If it can't be heard, it can't be Good!
Do you suffer from any of the following issues from your current AV system?
Wireless microphones dropping out/cracking/constant static
Squealing feedback from your speakers
Constant buzz from the sound system
Church members complaining they can't hear
Video projection is unclear or unreliable
Schedule Your $99 Evaluation Today!
What people are saying?
Comments From Satisfied Customers
I would highly recommend Good Sounds to anyone
"Dwight and the team at Good Sounds recently updated our whole facility sound system. The project went great and the sound is amazing! The team was quick and proficient and made the project go as smooth as possible, in a facility like ours, that was open to the public the entire time. Dwight and his team are extremely knowledgeable about everything they are doing and provided detailed answers to all of my questions and concerns. Since the project was finished Dwight has been incredibly responsive and willing to come and address any issues that have arisen. I have also brought the team back multiple times to consult on other sound and video issues that we have had and they have always either solved them or pointed me in the right direction to get the answers that I need. I would highly recommend Good Sounds to anyone with audio or visual needs and I will certainly be calling them for years to come for any new projects or updates that I have!"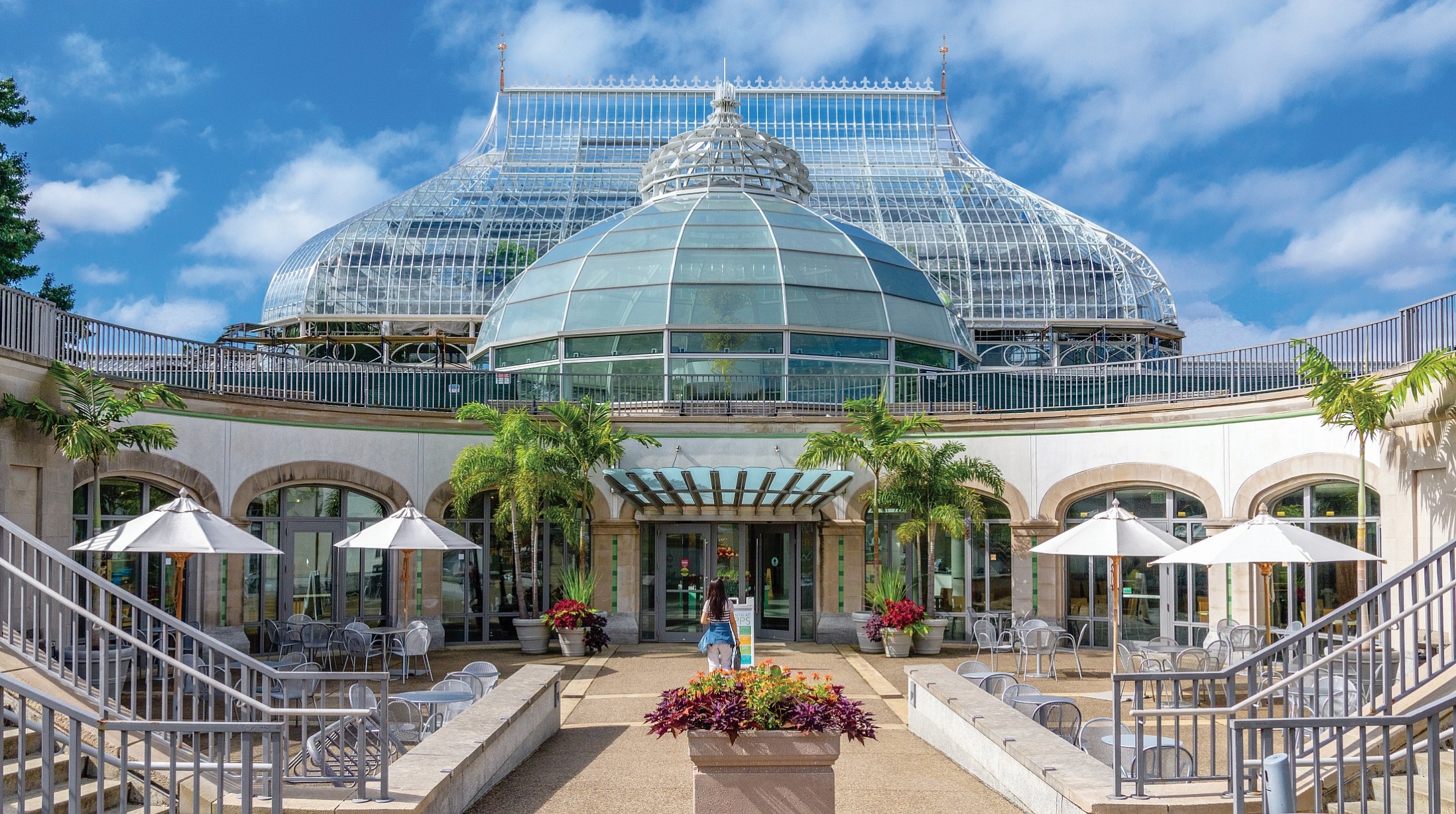 Pete Thomson, Director of Facilities
You Are a Hero to Our Parish
"Good Sounds, you are a hero to our parish. The sound installation you did for us is by far the best system we have ever had. You understood the problems of our church; it is full of hard surfaces - wood, brick, marble, and very little soft surfaces. The past two installations from another vendor did not resolve the problem of poor intelligibility of the spoken word or music..."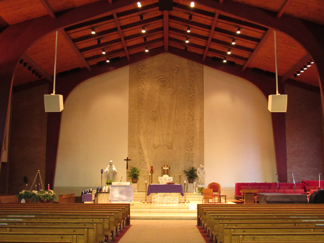 Lou Valenzi, Music Director - St. James Catholic Church, Sewickley
The Difference is Incredible
"Recently we had Good Sounds perform some upgrades to the sound system in our high school gymnasium. We had a serious problem with spectators being unable to understand anything that was being announced. Good Sounds replaced the old speakers and power amps and the difference is incredible. There is not a bad seat anywhere in the entire gymnasium and the added power and control of the new upgrades will prevent anyone from damaging the new equipment in the future. And the best part of this project was their commitment to completing it within a very short window; just in time for us to start our winter sports activities. We couldn't have asked for anything better. Thank you to Dwight Brown and Good Sounds for making our events sound GREAT!"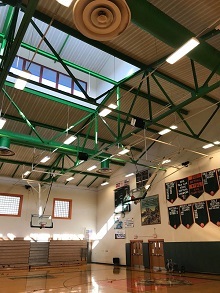 Tom Evans, Atheletic Director - Yough School District
Highly Recommend
"Good Sounds (Dwight) did a fantastic job helping to plan and install the sound system in our new sanctuary. When a local company unexpectedly became unavailable due to an illness, they recommended Dwight, and I'm glad they did. Dwight not only matched the quote given to us, but provided higher quality equipment. Consistently responding to phone calls and emails, he provided expert advice throughout the entire process. He trained our staff and was present for the opening day of our new sanctuary in order to make sure everything sounded right. We have been very happy with the sound quality of the system and would highly recommend him."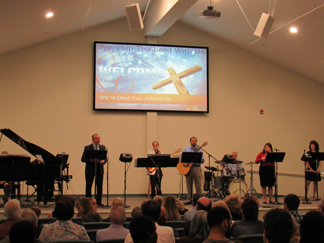 Pastor Stephen Vesolich - Centerpoint Community Church
Above and Beyond
"Dwight and Good Sounds went above and beyond in order to guarantee that the sound and any special effects involved in our recent musical production of "Disney's Beauty and the Beast" happened without a glitch. They were a pleasure to work with and handeled every sound situation with the utmost care, while always remaining professional and respectful. I highly recommend Good Sounds for any audio needs or production that require amplification. You will be happy and relieved that you hired them. I promise!"
Greggory Brandt, Producing Artistic Director - Saint Vincent Summer Theatre
Good, Balanced Sound
"You don't realize how much you need good, balanced sound until you have it! Dwight came and looked at our current equipment and gave suggestions on what we needed. We explained what we wanted and he gave us options - never once insisting on one thing, but giving suggestions and his honest opinion. He's very knowledgeable on all aspects of equipment and takes the size of the building, the uses of the equipment and frequency of use into consideration when giving his thoughts..."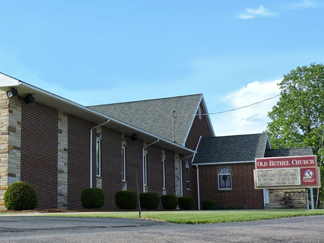 Old Bethel Church - Markleton, PA
Excellent Job!
"The Vision Team at New Stanton Church interviewed three companies for our lighting, audio, and visual needs. We felt confident that Dwight Brown knew the technology and he took the time with our church family to understand us and our ministry situation. His proposal demonstrated he also understood where we were headed. Dwight and his crew did an excellent job with the design, installation, and training aspects of our project..."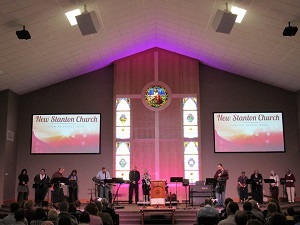 Pastor Steve Bane - New Stanton United Methodist Church
Clear, crisp and our fans love it!
"The sound system that Good Sounds installed at our baseball field is great! Each year we battled to get our sound system up to speed. I am very pleased with what is installed. It's clear, crisp and our fans love it. The service was quick and they installed it in one day."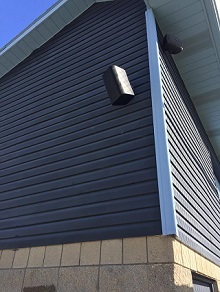 Sam Cercone, Athletic Director - Central Valley High School
Exceeded Our Expectations
"Good Sounds, your recommendation of this top AV system has exceeded our expectations. You not only provided South Allegheny School District with the new equipment, you also took the time to work with me and the staff. Your wealth of knowledge is indispensable. You've gone above and beyond by coming back to the district to make sure everything went well with our first school presentation. Thank you so very much!"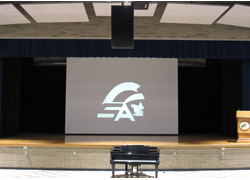 Mark Zidek, Superintendent of Buildings and Grounds - South Allegheny School District